Who we are
The North Memorial Homes is a charitable trust set up to provide independent living for ex-service personnel in possession of some sort of disability pension.
Beneficiaries
Predominantly, beneficiaries of the charity will be ex-servicemen and their families who are linked to Leicester. However, other categories of people may be considered if there are unfilled vacancies.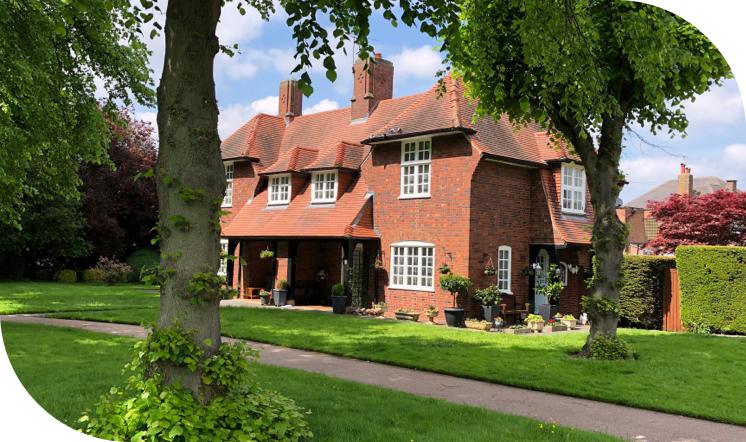 Architecture
Twenty semi-detached houses, all but five of which have been converted into two self-contained flats, thus making 35 residences in total. The homes are architecturally interesting and are set in beautifully maintained grounds.
Our Belief
We believe both veterans and their families should be able to live the rest of their lives in peaceful and tranquil surroundings. We owe a huge debt to those who have served in our armed forces to ensure our country's security.
Interested in applying for one of our special homes?
Find out more about our criteria for application, and to download an application form.
To be considered for a place in one of our homes, we ask that you meet a few criteria. To learn more about these click here.
Download
North Memorial Homes
In Numbers
houses residences tenants so far
acres

of ground
Our History
The Charity takes its name from Sir Jonathan North who was Mayor of Leicester from 1914 to 1917 and who did so much, with others, to raise the money to build the Homes.
The purpose was to provide family homes for some of the countless service men and women disabled during the First World War…
Learn More

"When my husband left the RAF we never knew we could live in such a beautiful place. We feel a sense of pride in living here".
Apply Now
Join us and live in one of our special homes.